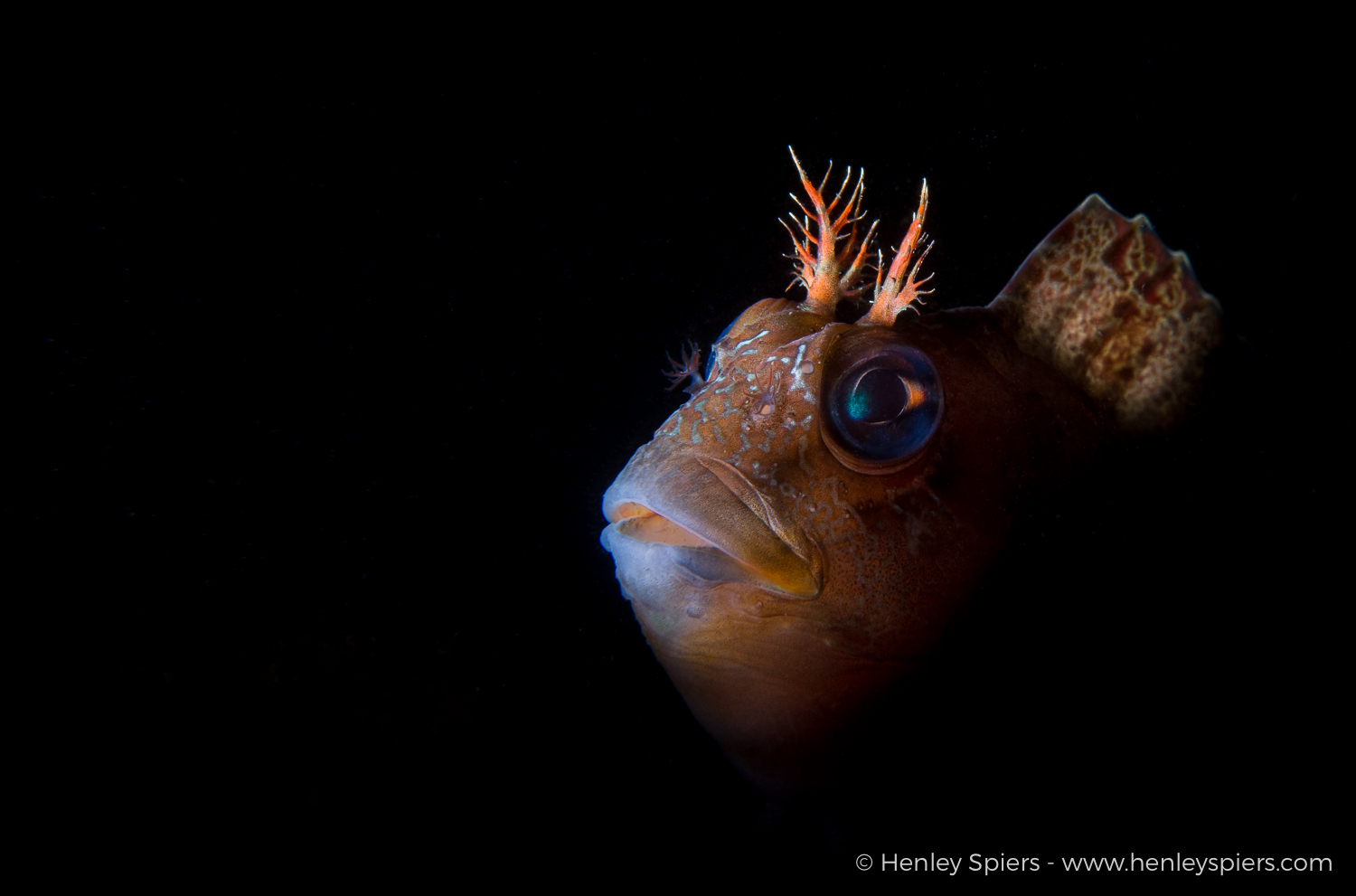 Spider Crab Attack
A rather aggressive Spider Crab wards me off in Babbacombe Bay.
Pair of Blues
Two Blue Sharks compete for the baited line far offshore from the Cornish coast.
Ethereal Jellyfish
I love the way the backlighting brings out the tentacles of this jellyfish, it's an almost biblical scene.
Abstract
A small part of what I believe is a type of sea cucumber, captured with a close-up lens.
Baitball & Tuna
Bluefin Tuna are seen in the distance, preparing for their next attack on this huge baitball.
Battle of the Tompots
Two Tompot Blennies fight over mating rights under Swanage Pier in Dorset.
Beneath the Surface
A serene and other worldly scene, just beneath the surface at Babbacombe Bay.
Blackface Blenny
A very shy and elusive Blackface Blenny captured at the Breakwater Fort just outside Plymouth.
Blue on Black
Blue Sharks really are blue you know!
Bluefin Tuna Hunting
An incredible and extremely rare scene in British waters as we came across Bluefin Tuna hunting a shoal of Pilchards.
Sardines Scatter
A Bluefin Tuna bursts through the shoal of sardines.
Jellyfish Dancer
A jellyfish dances through the shallows at Babbacombe bay.
Hermit Crab
I used snooted lighting and panning of the camera to create this creative effect.
Predator
A Bluefin Tuna peeks through the school of sardines.
Juvenile Pollack
A Juvenile Pollack is framed by the green water and underwater structure at the Breakwater Fort in Plymouth.
Mermaid's Purse
The egg case containing a shark or ray, more commonly known as a 'Mermaid's Purse' is seen at the bottom of the frame, with a double exposure used to get the sunbeams in the shot.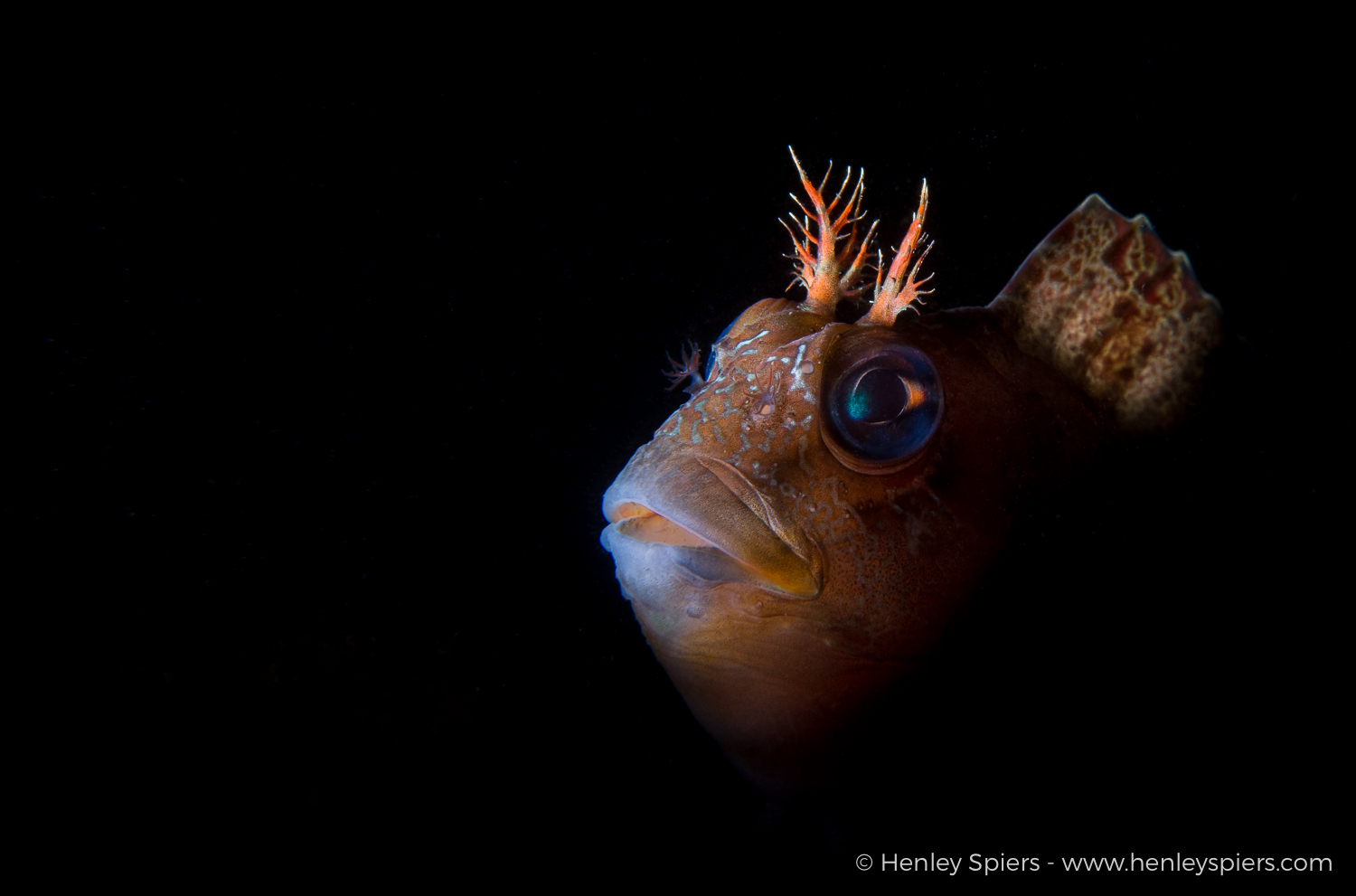 Blenny in the Spotlight
A Tompot Blenny is displayed in an unconventional fashion using snooted lighting.
Curious Seal
A curious seal in Cornwall comes in for a closer inspection.
Proud Tom
A Tompot Blenny sits upright on its pectoral fins.
Playful Blue
A Blue Shark adopts a playful pose whilst keeping a close eye on the human invaders.
Spider Crab Aggregation
On occasion, enormous numbers of Spider Crabs will congregate in bays in the U.K., possibly to moult or mate.
Scarface
A Blue Shark shows the scars from encounters with fishing lines.
Tuna Charge
Bluefin Tuna come charging towards me in a rare encounter off the Cornish coast.
Seal
Did you know that the U.K. is home to one third of the world seal population?