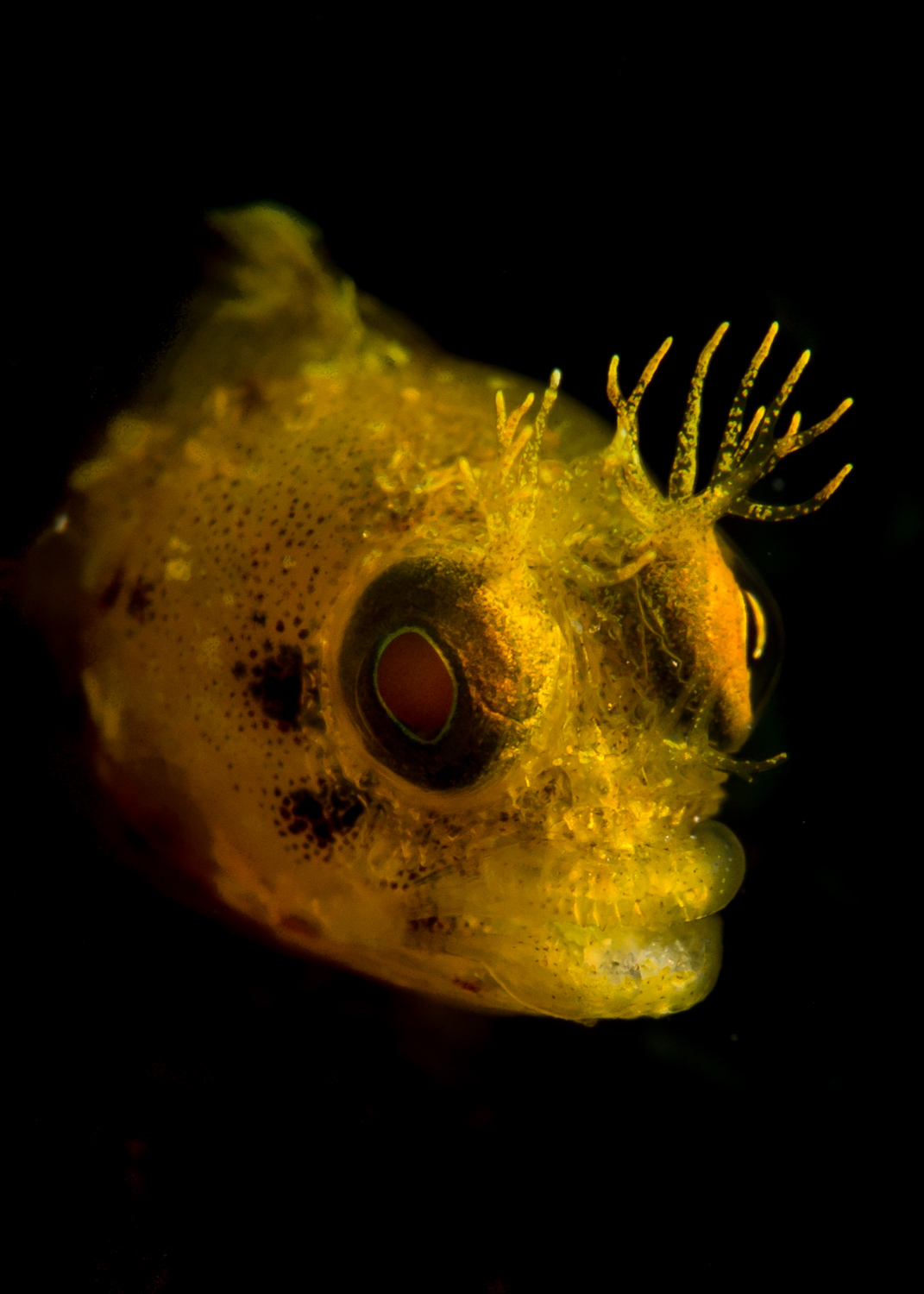 Stingray by Night
A Southern Stingray swoops into the sandy shallows to feed at night.
Yellowhead Jawfish & Eggs
This photo captures the peak of the action as the papa jawfish opens wide to very, very quickly shuffle his eggs.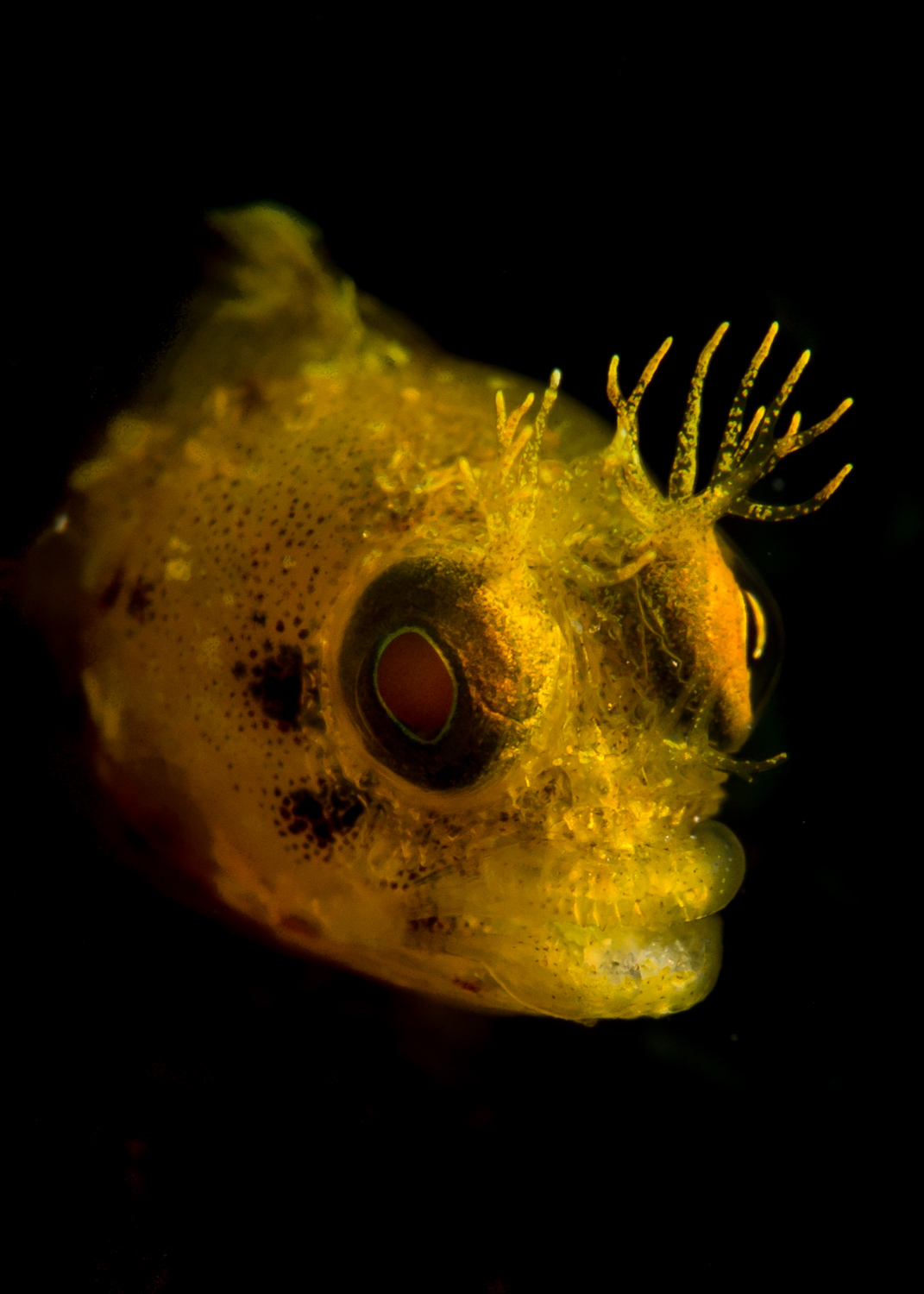 Roughhead Blenny
Backlighting has given this blenny a rather spooky look.
Moray Roar
A Spotted Moray Eel appears to roar across the reef landscape. In reality, eels are usually opening and closing their mouths to breathe as they have no gills.
Night Dive with the Squid
A squid plays a game of cat and mouse with Malcolm's light on a night dive.
Longlure Frogfish
This frogfish is fishing for prey with its white lure. Once in range, the frogfish has the fastest swallow in the whole animal kingdom.
Sailfin Blenny
Under an inch long, this Sailfin Blenny has a fantastic dorsal fin which he will only raise when courting or fighting.
Gaudy Clown Crabla
These spectacular looking crabs spend most of the day hidden away in small sponge holes.
Yellowline Arrow Crab
Arrow Crabs are highly territorial and ward off invaders with their long limbs.
Day in the Life
Just another day in the life of a dive instructor.
Jade & Barney
Jade pays a visit to the friendliest of young Hawskbill Turtles.
Bearded Fireworm
A Bearded Fireworm feasts on fresh Damselfish eggs,
Jaws
A Dusky Jawfish displays a mouth full of eggs on the last day of incubation.
Night Diver
Jade sets off into the night to find some weird and wonderful creatures.
Juvenile Highhat
During their juvenile phase, these fish swim with a frenetic energy in order to put off potential predators.
Juvenile Queen Triggerfish
Beautifully coloured, this juvenile already has the distinctive spine and shape of a triggerfish.
Wreck Diver
Jane descends onto the most famous wreck in Saint Lucia - the Lesleen M.
Peacock Flounder
The Peacock Flounder looks like a regular fish at birth but then undergoes a transformation whereby it's eyes and mouth shift to one side of its body.
Snake Eel
I waited an hour for this snake eel to open it's mouth, and it was totally worth it.